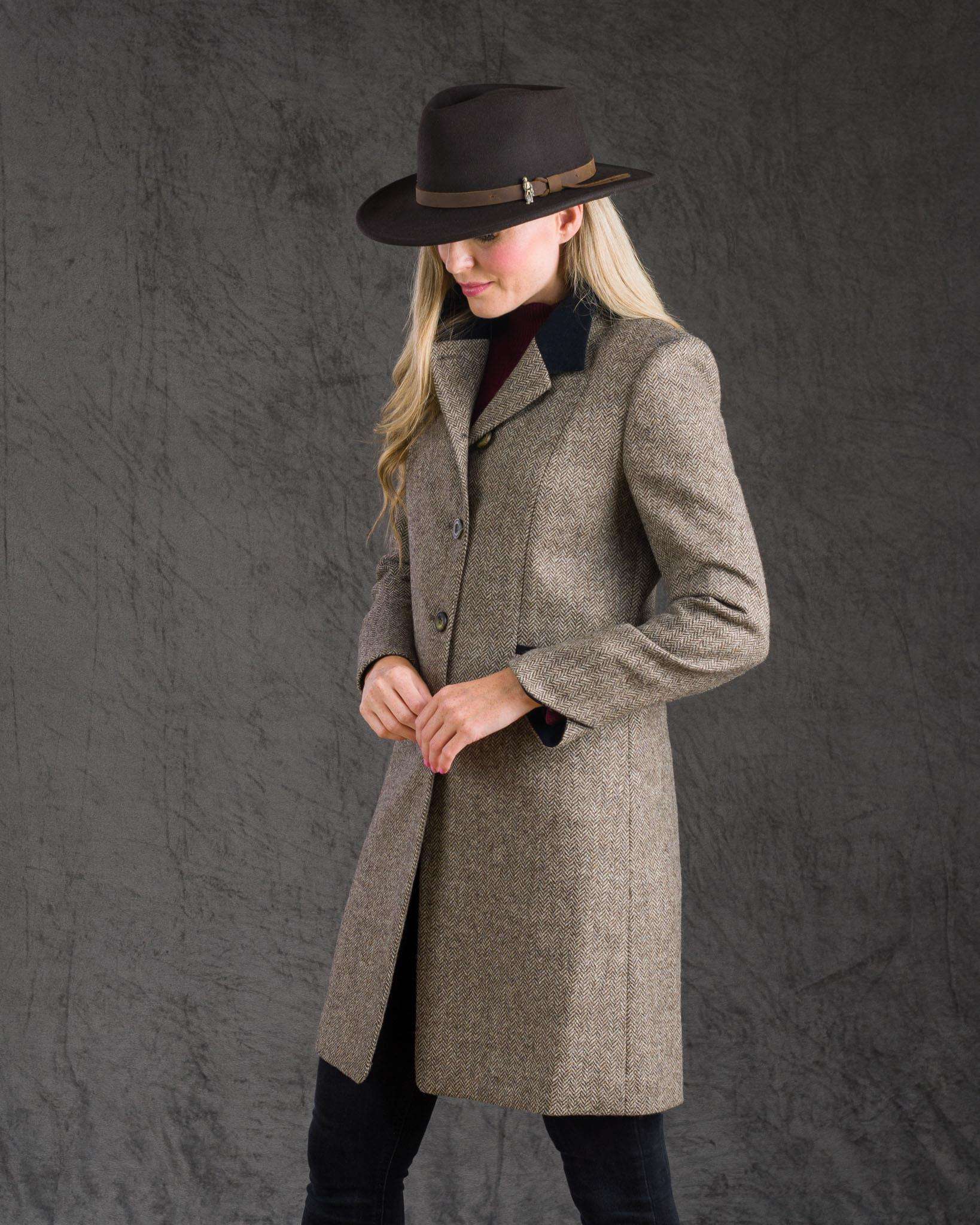 Boston Hat - Brown
---
Introducing the versatile and unisex Boston Water Repellent Wool Felt Hat, where style meets functionality for all your outdoor adventures. Crafted in a classic wide-brimmed style with a teardrop crown, this hat is designed to stand out and withstand the elements with ease.
Water Repellent & Durable: The Boston hat is treated with a water-repellent finish, ensuring that water beads off effortlessly and it dries quickly if you encounter unexpected rain or moisture. Its resilience makes it the ideal companion for outdoor excursions, where unpredictable weather is no match for its durability. Crafted to last, this hat is not only a stylish addition to your wardrobe but also a practical investment that will serve you well for years to come.
Crushable & Convenient: Designed with your on-the-go lifestyle in mind, the Boston hat is crushable, allowing it to maintain its shape even when packed away. Perfect for travel or when you're on the move, you can rest assured that your hat will always look fresh and ready for any occasion.
Elegant Leather Band & Jack Murphy Jockey Pin: Enhancing its sophisticated appeal, the Boston hat features a genuine leather band adorned with the iconic Jack Murphy jockey pin. The removable pin adds a touch of versatility, 
Show-Stopping Colours: Choose from an array of eight stunning colours that will turn heads wherever you go. 
Sustainability & Conscious Production, as part of our unwavering sustainability commitment, the Boston hat is created with ethically sourced fabrics, making it a conscious choice for environmentally-minded individuals. Our "make to order" production approach ensures minimal waste, supporting a more responsible and mindful fashion industry.
Features : 

Versatile and unisex Boston Water Repellent Wool Felt Hat for outdoor adventures.

Water-repellent finish ensures durability and protection from rain and moisture.

Crushable design maintains shape while on the go.

Elegant leather band with removable Jack Murphy jockey pin for a sophisticated touch.

Unisex design with various size options for a perfect fit.

Ethically sourced fabrics and mindful production for sustainability.

Choose from eight stunning colours for a head-turning fashion statement.

Experience style, sustainability, and functionality in one hat.
Care instructions - Remove dust by self adhesive tape or tape roller. Dry Brush. Do not wash. Do not dry clean. Do not tumble dry. 

Colours - Tan / Plum / Teal Green / Navy / Burgundy / Olive / Brown / Black
Storage - Store in a cool dry place out of sunlight so the colour is not affected.
Sizing
Boston Hat - Brown
Sale price

$87.00
Regular price
Choose options