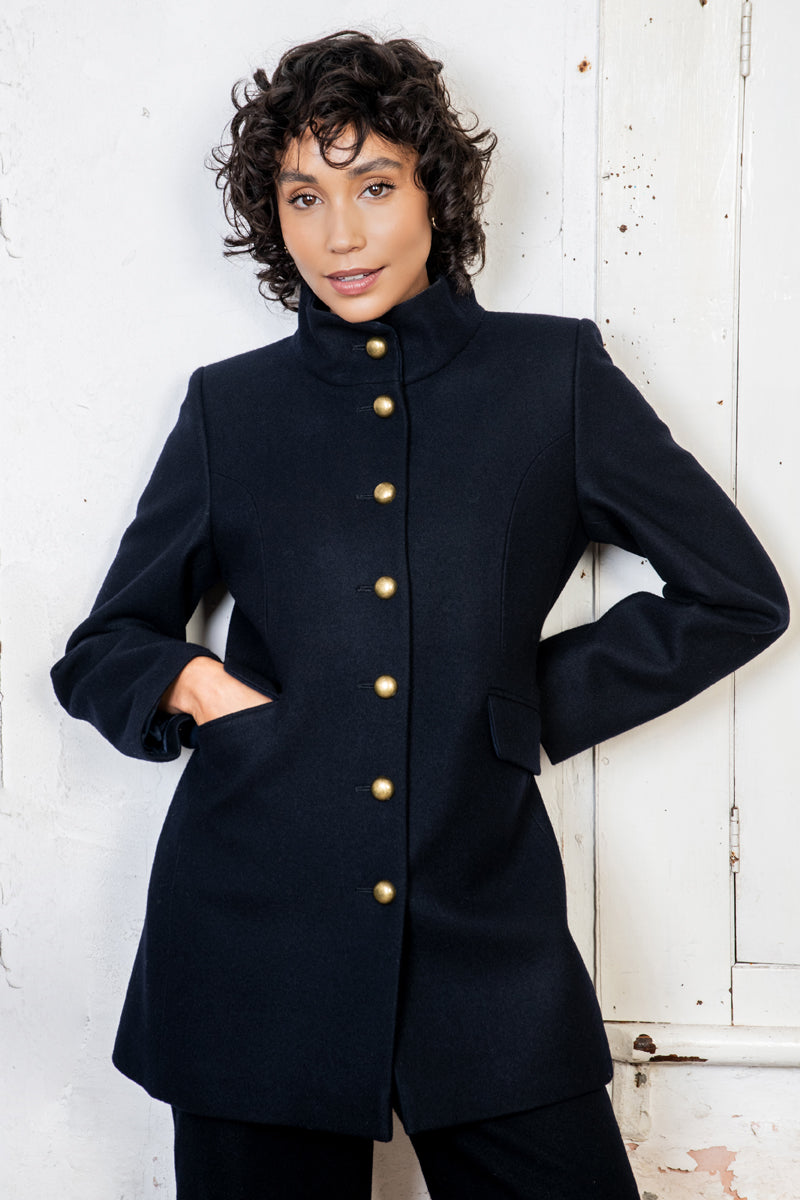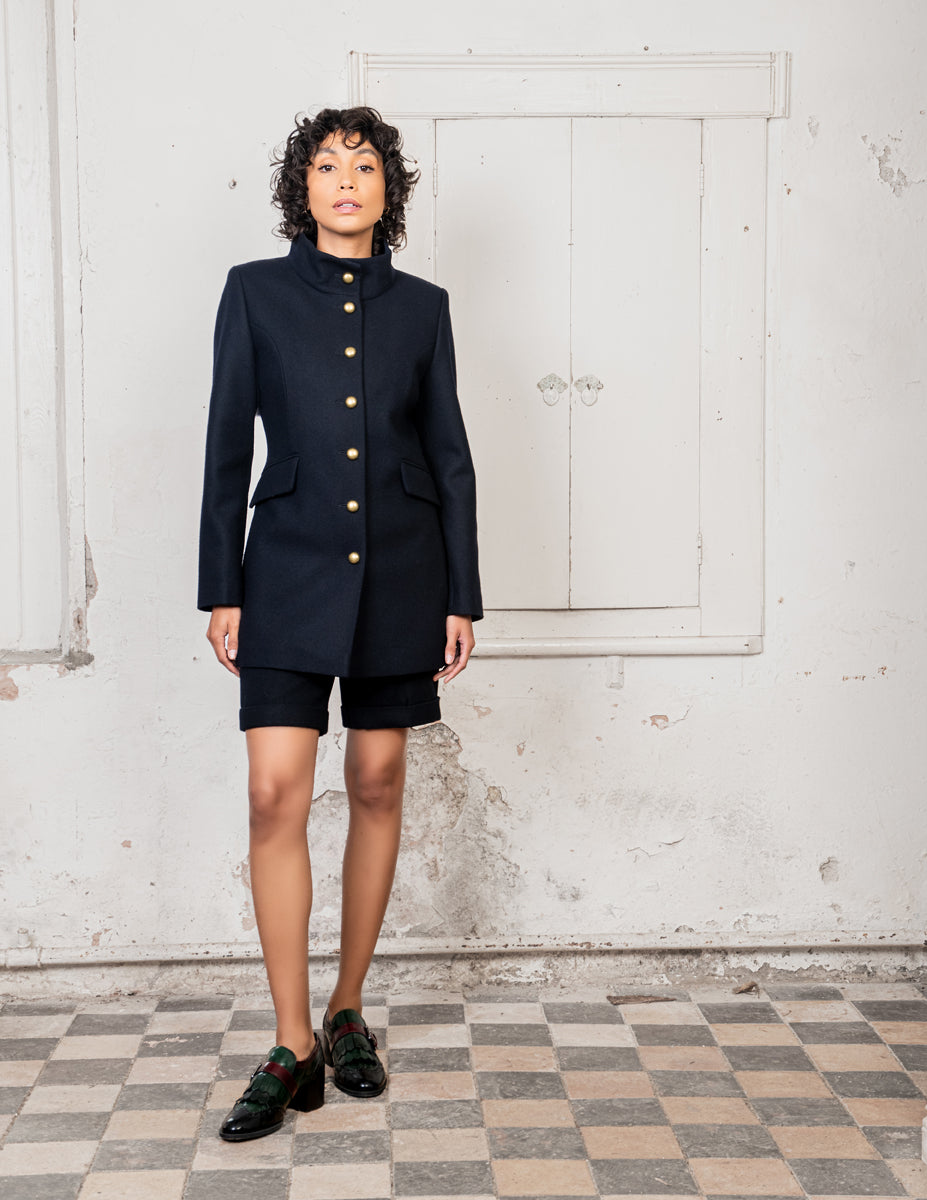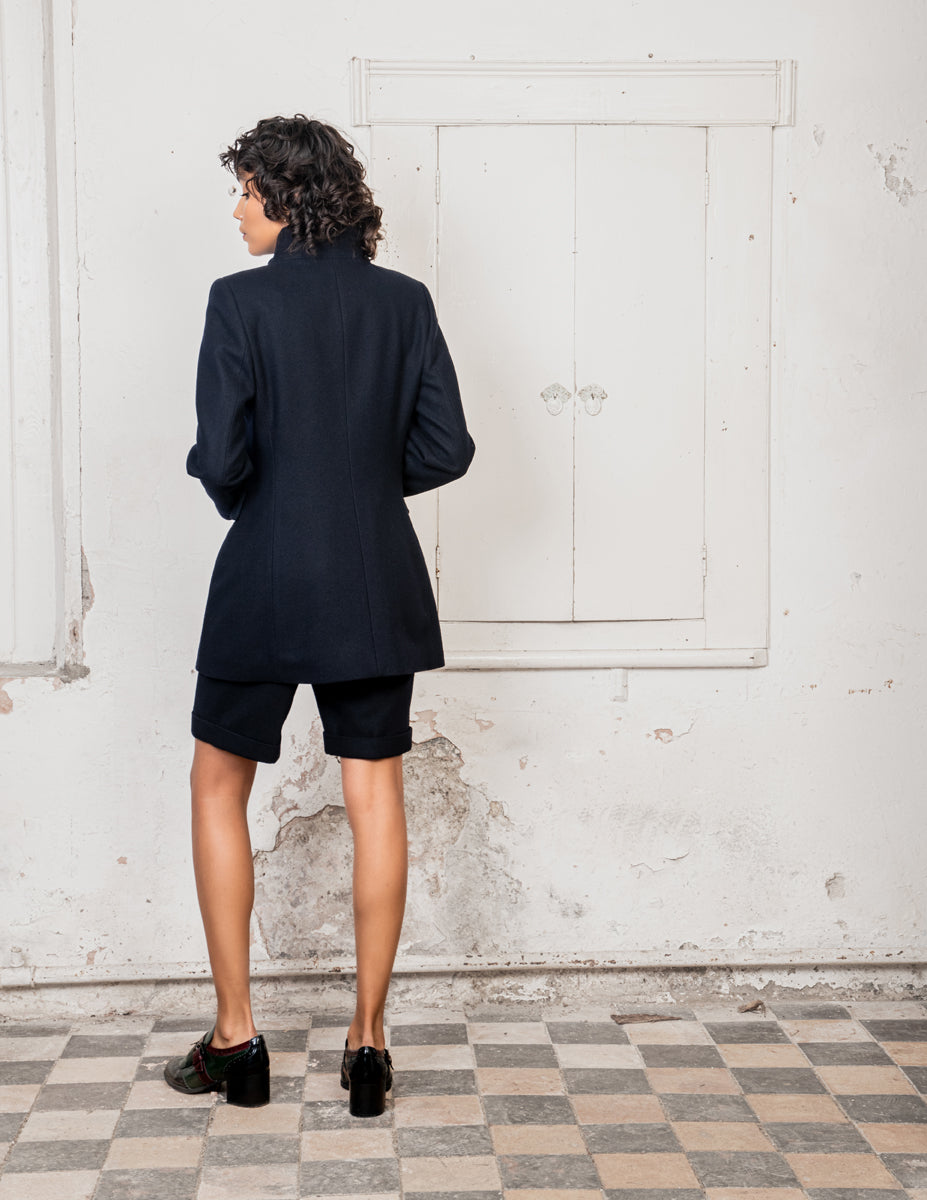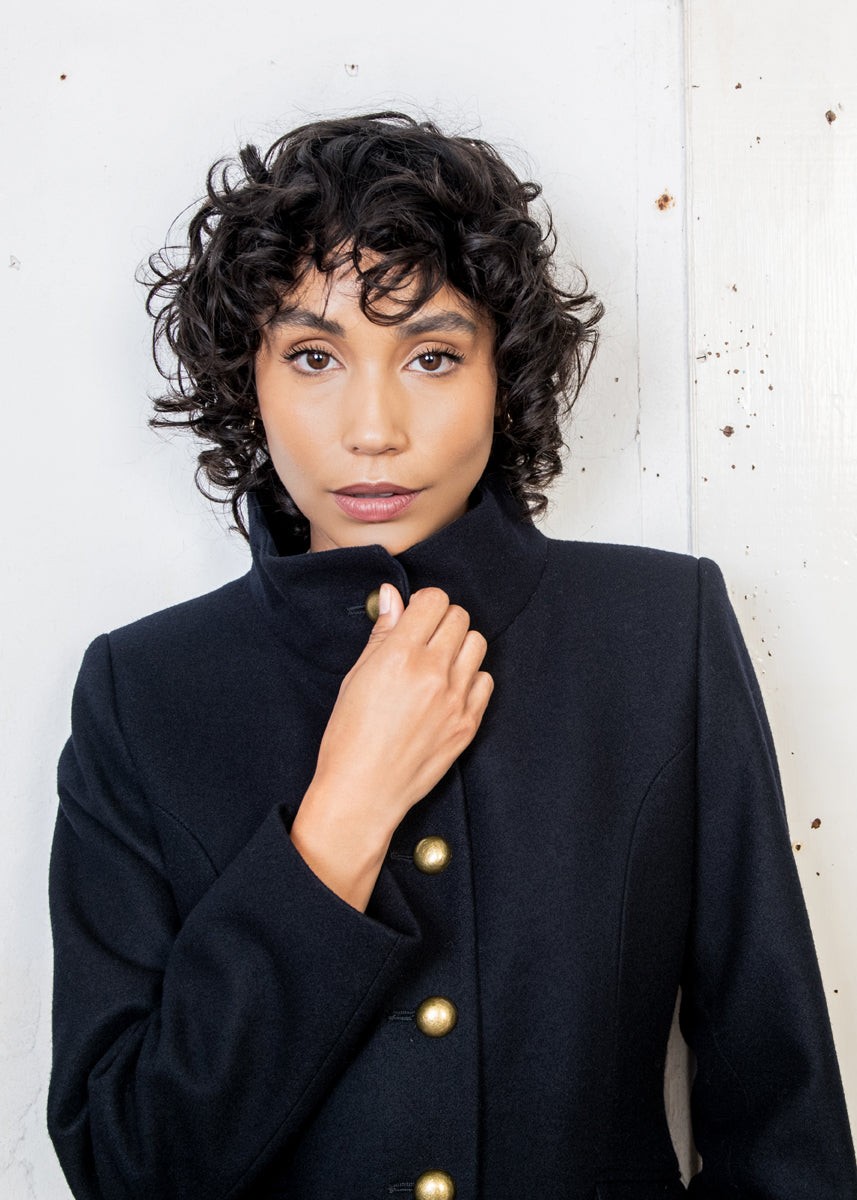 Lynn Tweed Coat - Navy Melton
Sale price

$412.00
Regular price
(/)
---
Only 1 unit left
4 in stock
3 in stock
3 in stock
3 in stock
Only 1 unit left
Introducing a stunning military-inspired women's coat exuding timeless elegance and sophistication. This coat effortlessly merges classic style with contemporary fashion, making it a must-have addition to your wardrobe.
Crafted from high-quality, durable fabric to ensure longevity and comfort throughout the seasons.The rich, deep colour adds an air of regal charm to your ensemble.
In line with our unwavering sustainability commitment, this coat is made from sustainable and recyclable fabrics and trims, reflecting our dedication to environmentally-friendly practices. Embrace conscious fashion choices without compromising on style and elegance.
The coat features a striking military-inspired design that commands attention and exudes confidence.
It boasts a tailored silhouette that flatters the feminine form while providing a structured and commanding presence.Designed to keep you warm and cosy during colder months without compromising on style.Elevate your style with this military-inspired women's coat, featuring the regal touch of gold buttons and impeccable craftsmanship. It's a timeless wardrobe essential that embodies sophistication and refinement, making you stand out wherever you go.
Key Features : 
Adorning the front are gleaming gold buttons, adding a touch of opulence and a distinctive flair to the coat.These buttons not only serve as a striking embellishment but also as functional closures, ensuring the coat remains securely fastened.

Intricate detailing, such as epaulettes on the shoulders and decorative stitching, pays homage to military heritage while maintaining a contemporary edge.

The coat features practical pockets for your convenience, combining style with functionality.

Perfect for both formal occasions and everyday wear, this coat can effortlessly transition from day to night.

Pair it with a sleek dress for a formal event or layer it over casual attire for a chic street-style look.

The coat's high-quality lining ensures comfort and insulation, making it suitable for various weather conditions.

The coat's high-quality lining ensures comfort and insulation, making it suitable for various weather conditions.
Care instructions - Dry Clean Only
Model - UK10
Colours - Deep Green Herringbone / Navy Melton / Navy Check 
Storage - The ideal for tweed fabric and clothing would be a cedar chest / wardrobe. But any cool dry place is fine, as long as your garments are protected from moths. If storing for long, we recommend bagging.
Sizing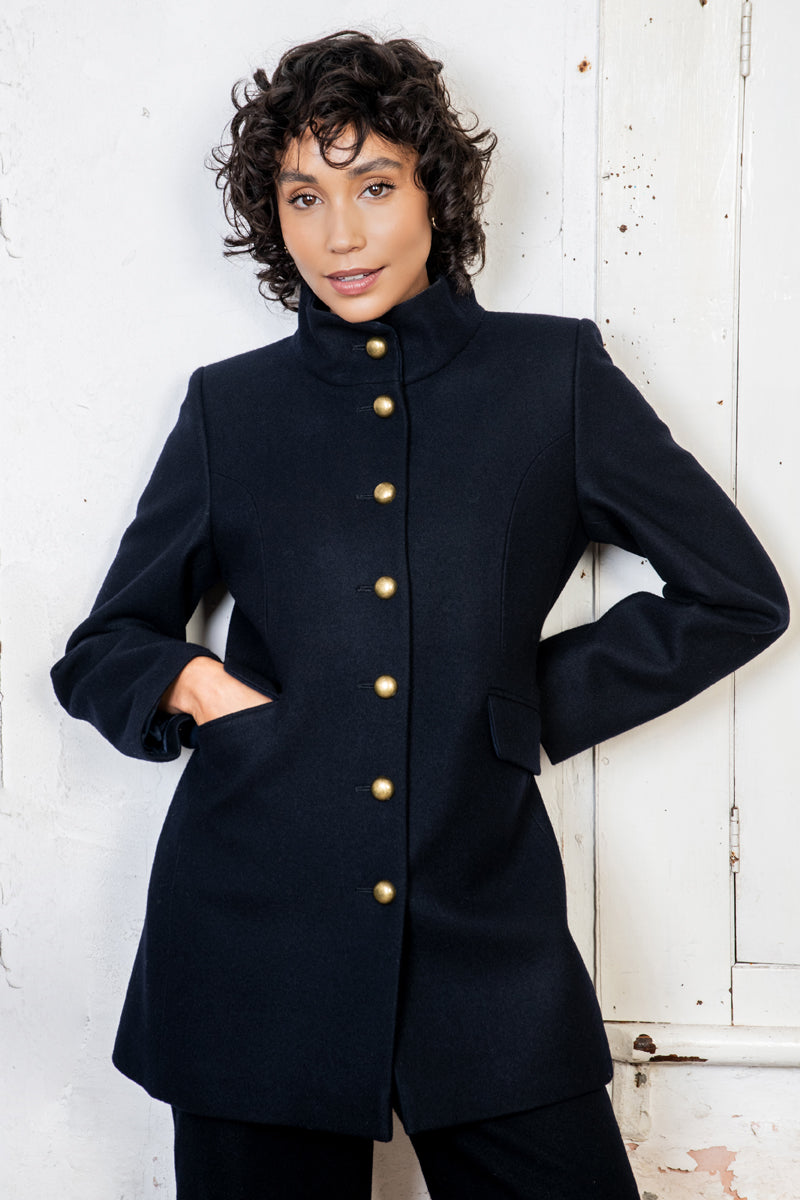 Lynn Tweed Coat - Navy Melton
Sale price

$412.00
Regular price
Choose options